Updates
2023-08-03
We are pleased to share that Biomedical Research and Therapy (ISSN: 2198-4093) has received its first Impact Factor of 0.8 in the Journal Citation Reports? (Clarivate) in June 2023. 
Biomedical Research and Therapy continues to be indexed in the Emerging Sources Citation Index (ESCI) within the Web of Science Core Collection. This is the first time that Clarivate has awarded Impact Factors to journals outside of the core flagship indices, SCIE and SSCI, creating greater transparency around the citedness of ESCI-indexed journals. 
More Updates
latest articles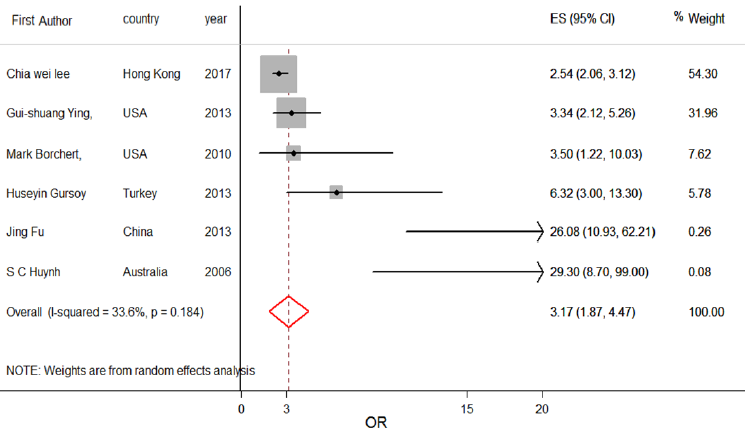 Review
Association Between Anisometropia and Amblyopia: A Systematic Review and Meta-analysis Study
by Eslami F., Mohammadi T., Khazaei S.

Summary: Anisometropia is a common refractive error. It has been associated with an increased risk of developing amblyopia, a condition that can lead to permanent vision loss if left untreated. This study aimed to systematically review and pool the available evidence on the relationship between anisometropia and amblyopia.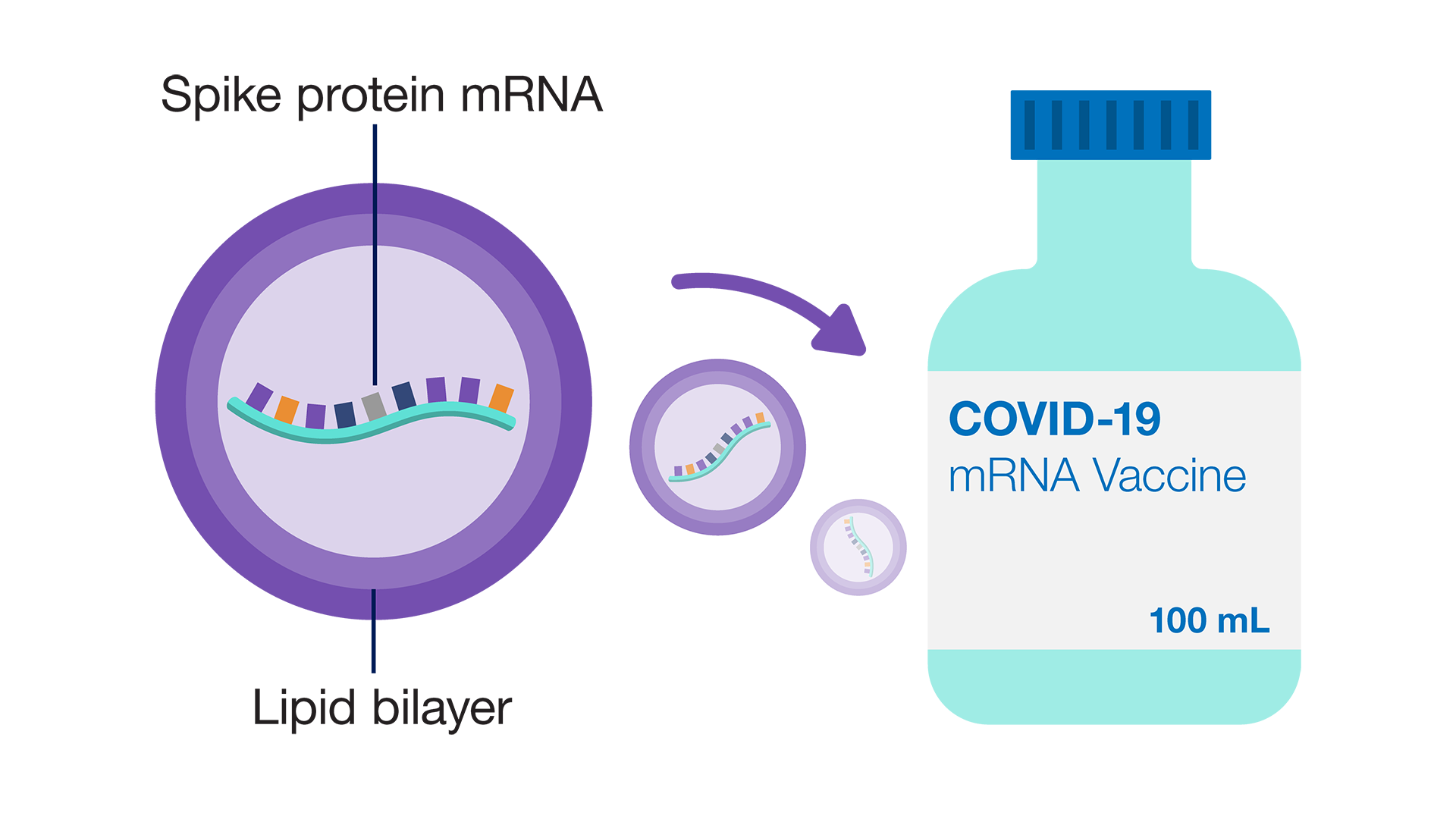 Case report
Acquired Hemophilia A Following a COVID-19 mRNA Vaccine: A Case Report
by Daud A., Abdullah M., Azmie N., M., Adzahar S., Saupi S., I., Wahab S. A.

Summary: Acquired hemophilia A (AHA) develops due to autoantibodies directed against factor VIII. It can occur spontaneously or be triggered by various factors. Here, we report a case of AHA induced by the Pfizer-BioNTech COVID-19 vaccine in an older patient.
Original Research
Teucrium montanum extract drives effector and memory differentiation of CD8+ T cells
by Li J., Ma S., Wang Y., Wang M., Li M., Gao C., Zhang L., Li Y., Liu Y., Stevanović Z., Tanić N., Arsenijevic N., Yu S., Zhu Q.

Summary: Teucrium montanum has been traditionally used for immune system strengthening. However, T cell-related mechanisms of the Teucrium species remain poorly understood. In this study, we investigated the impact of T. montanum extracts and their fractions in stimulating proliferation and, more importantly, in differentiation into effectors and memory T cells.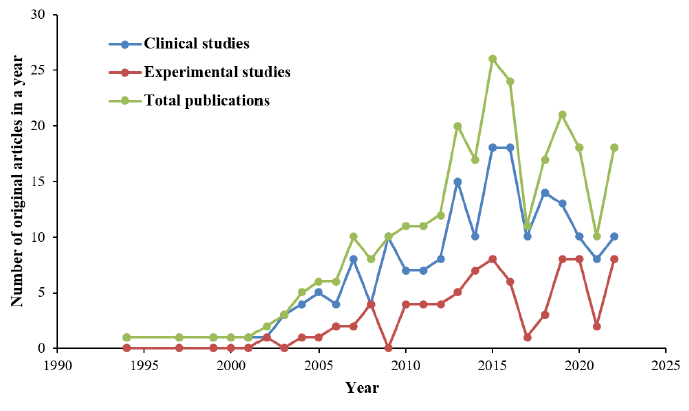 Review
Statin-associated new-onset diabetes mellitus and insulin resistance: a 30-year bibliometric study (1992- 2022)
by Kamisah Y., Nordin A., H., Harafinova H.,-S., Nordin M., L., Nurhidayah M., Muhammad N., A., Qodriyah H., M., S., Abdullah A., Mohd-Fahami N., A., Masbah N., Siti H. N.

Summary: Statins are widely used lipid-lowering drugs that are relatively well-tolerated and have an established safety profile. However, statin therapy has been reported to increase the risk of developing new-onset type 2 diabetes mellitus (NOD2). Although this side effect is rare, research on this topic is still ongoing. This bibliometric study was performed to provide an overview of the dynamics of research on statin-associated NOD2 and insulin resistance from the initial report to the year 2022. Original articles related to statin-associated NOD2 and insulin resistance were selected and retrieved from the Web of Science database. A quantitative analysis of publication trends, the contributions of different countries and funding agencies, and the most highly cited articles were then tabulated. The citation networks and the co-occurrence analysis of keywords of the included articles were illustrated with VOSviewer. A total of 271 research articles were included and analysed. The years 2012 to 2016 were prolific in research on statin-associated NOD2 and insulin resistance, followed by a decreasing trend in publications on this topic in many countries, particularly from 2020 to 2021. However, researchers from South Korea and China seem to have had a continued interest in this research area and the trend in publications increased again in 2022. Based on this trend, it is predicted that the number of pertinent articles in the coming years will be maintained or will continue to rise. The co-occurrence analysis of keywords showed that ``atorvastatin'' occurred more often than other statins. Among the thematic areas of research on statin-associated NOD2 and insulin resistance that were identified in this study were ``heterogeneity'', ``peripheral glucose uptake and insulin sensitivity'', ``tissue inflammation and oxidative stress'' and ``targeted tissues''. This is the first bibliometric study to predict the trends and provide an overview of the progress of research on statin-associated NOD2 and insulin resistance.
Case report
Remarkable and Prolonged Response to Melphalan and High-Dose Dexamethasone Combined Therapy of a Patient with Light-Chain Cardiac Amyloidosis
by Dung B., T., Xuan Anh T.,-T., Hoa T., Duc N. M.

Summary: This case report highlights the successful management of a patient with light chain amyloidosis and New York Heart Association (NYHA) functional class IV heart failure who was ineligible for an autologous stem cell transplant (ASCT). They were managed with an oral melphalan and dexamethasone regimen in addition to standard heart failure treatment according to European Society of Cardiology-American Heart Association guidelines. They responded well to treatment, showing symptom improvement and the ability to function at the NYHA class II level. They were closely monitored throughout treatment, with regular testing for infective screening, systemic biochemical workup, echocardiography, and monitoring of N-terminal pro-B-type natriuretic peptide (NTproBNP) and troponin T levels. After 24 cycles of high-dose oral melphalan and dexamethasone chemotherapy, the patient could discontinue treatment and continue follow-up monitoring. The most recent workup showed significantly improved cardiac function, with decreased left ventricular wall thickness, improved diastolic function and strain, and decreased NT-proBNP level. This case report demonstrates the importance of considering alternative treatment options for patients ineligible for ASCT due to advanced heart involvement. It also highlights the potential benefits of an oral melphalan and dexamethasone regimen combined with standard heart failure treatment in improving clinical outcomes in these patients.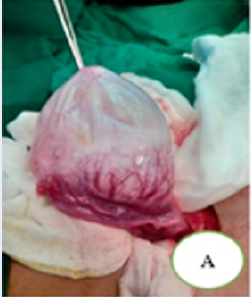 Report
Characteristics and Outcomes of Pediatric Ovarian Germ Cell Tumors: A Report of 162 Cases
by Khai T., D., Viet Hung P., N., Hung T., V., Thang N., N., Phuong T., T., Vuong N. L.

Summary: Ovarian germ cell tumors (OGCTs) are the most common type of ovarian tumor, encompassing mature and immature teratoma and malignant tumors. The standard treatment for mature teratoma is surgery, traditionally involving oophorectomy or salpingo-oophorectomy. However, these procedures reduce ovarian tissue reserve and carry a high risk of bilateral tumor development. Therefore, ovarian tissue-sparing tumorectomy has emerged as a popular alternative. This procedure aims to remove the tumor while preserving as much healthy ovarian tissue as possible, mitigating the risk of bilateral tumor development and preserving future fertility. The primary treatment approach for malignant OGCTs is surgery followed by postoperative chemotherapy. This combined treatment strategy aims to achieve complete resection and increase the likelihood of a long-term cure. There are very few studies on pediatric OGCTs within the Asian population. Therefore, this study aimed to comprehensively review the clinical presentation, treatment modalities, and outcomes of pediatric OGCTs at a tertiary hospital in Vietnam.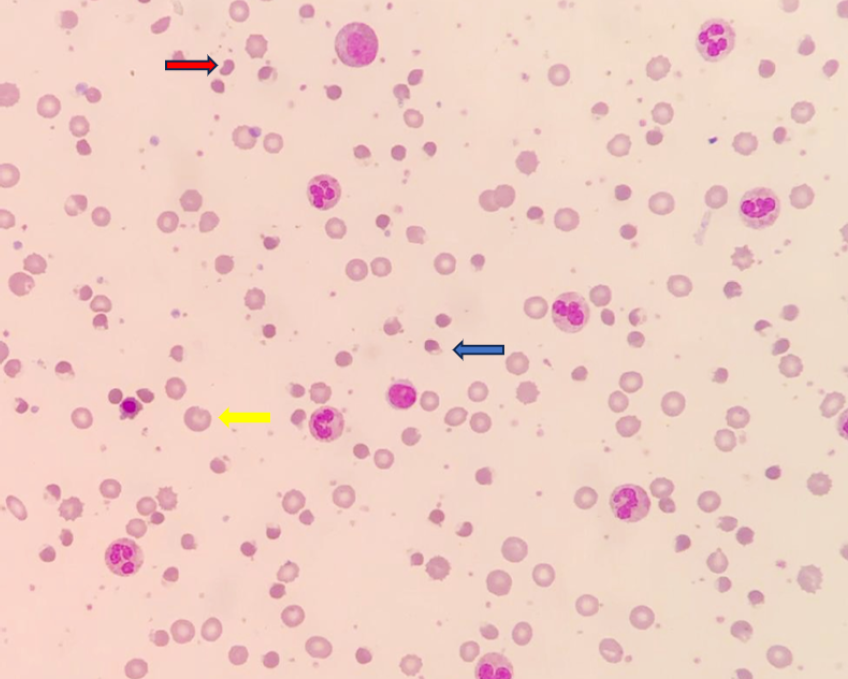 Case report
Severe Hemolysis Triggered by Favism in a Female Patient with G6PD Deficiency: A Case Report
by Rameli N., Juan J., H., H., Chi L., Akbar N., A., N., Daud A., Razak S., M., Adzahar S.

Summary: Glucose-6-phosphate dehydrogenase (G6PD) deficiency is a hereditary enzymatic disorder that can result in acute hemolytic anemia under certain conditions. Favism, induced by ingesting fava beans, is a well-known trigger of hemolysis in individuals with G6PD deficiency. We report the case of a five-year-old girl who presented to our hospital with signs and symptoms of hemolysis. At admission, we were unaware that she had an underlying G6PD deficiency and detected it while performing laboratory investigations to determine the etiology.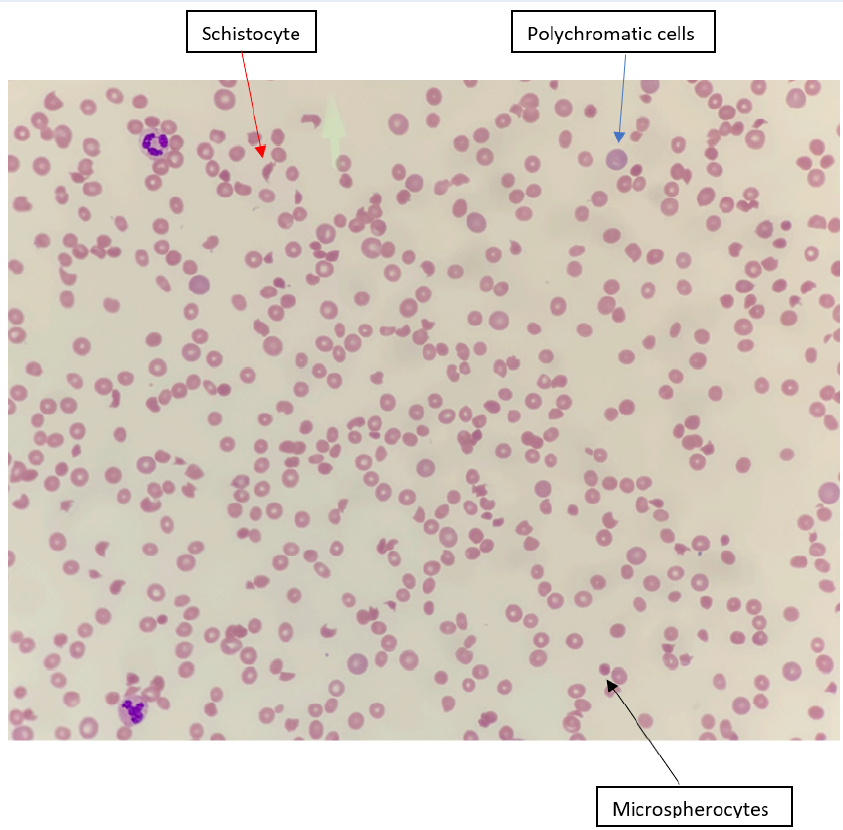 Case report
Challenges and Management of Thrombotic Thrombocytopenic Purpura During Pregnancy: A Case Report
by Adzahar S., Daud A., Rameli N., Hassan N., F., F., N., M., Shuyuti N. A. S. A.

Summary: Thrombotic thrombocytopenic purpura (TTP), a rare and potentially life-threatening blood disorder, poses unique challenges during pregnancy. It is characterized by microangiopathic hemolytic anemia, severe thrombocytopenia, and microvascular thrombosis. Pregnancy induces significant changes in hemodynamics and coagulation factors, complicating the already complex pathophysiology and presentation of TTP. TTP during pregnancy may be clinically challenging due to overlapping features with other thrombotic microangiopathies. Here, we report a 34-year-old woman at 12 weeks of gestation who presented with sudden onset of altered sensorium and fever. Initial investigations revealed anemia, thrombocytopenia, and numerous schistocytes in the peripheral blood smear. She was diagnosed with TTP based on clinical symptoms and laboratory findings. Ensuring correct diagnosis and management is critical because of the impact on fetal and maternal outcomes.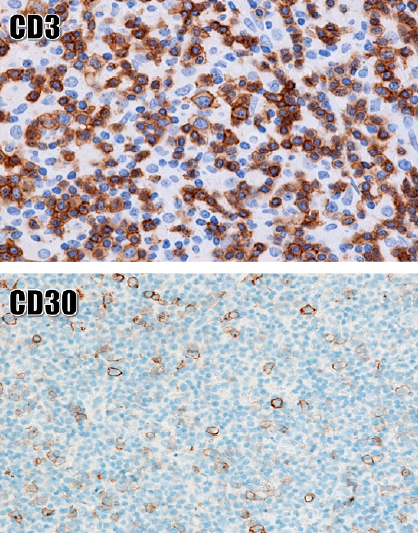 Review
Malignancy-like subtle histological changes and misdiagnosis pitfalls in reactive hyperplastic lymph nodes
by Hung N., Thanh N., Minh T., Chuong T., Khuy D., Luan D., Ngoc Mai H.

Summary: Faced with an enlarged lymph node, many pathologists are puzzled by the question of whether it is benign or malignant. Our practical experience has shown that alone histological knowledge of the lymph node is not sufficient to diagnose their pathology. Recognizing the extremely subtle histological changes of reactive lymph nodes is decisive in the indication of other complementary research methods, such as immunohistochemistry and possibly molecular biology, to distinguish between benign and malignant lymph nodes. Immunostaining is also essential to detect the misdiagnosis pitfalls that often emerge in benign reactive proliferative lymph nodes. This review summarizes malignancy-like subtle histological changes of reactive enlarged lymph nodes, the misdiagnosis pitfalls, and experience in using several immunohistochemical markers to distinguish these pitfalls.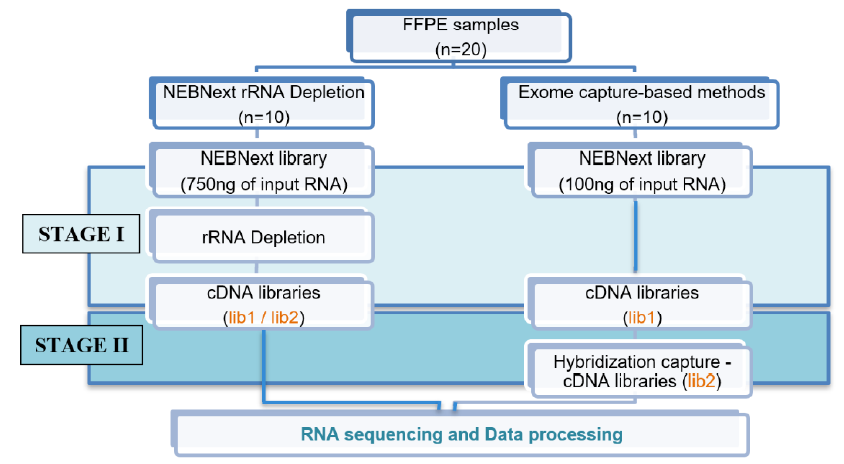 Original Research
Optimizing RNA extraction and library preparation from oral squamous cell carcinoma FFPE samples for next-generation RNA sequencing
by Duong H., Pham P., Tran N., Huynh P., Hoang H., Dang T., Thai T., Nguyen C., Huynh N.

Summary: Formalin-fixed paraffin-embedded (FFPE) tissue provides a valuable source of information for pathological studies and oral cancer pathology. However, FFPE tissue immobilization and storage often cause the partial degradation of nucleic acids, resulting in mRNA sequencing libraries that may not be of sufficient quantity and quality for gene expression analysis. We optimized the RNA extraction and library preparation process to increase the amount of useful data obtained with low-quality RNA from FFPE oral cancer tissue samples.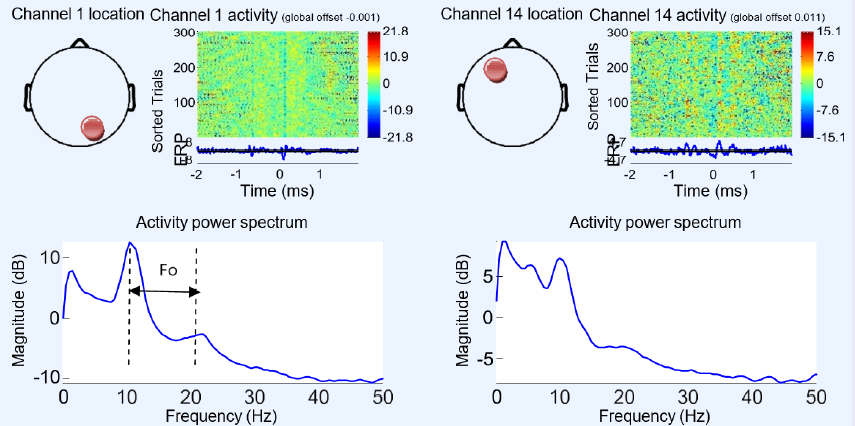 Original Research
ERP evaluation of EEG signals for monitoring anesthesia depth during surgery
by Bouafif L.

Summary: In medicine, general anesthesia during surgery involves the administration of pharmacological (hypnotic) agents and clinical monitoring via the analysis of the patient's nervous systems (loss of consciousness and reactivity) during stimulation. Unfortunately, this clinical monitoring is complicated by factors such as curarization, shock, and drugs that block cardiovascular responsiveness. Additionally, inadequate anesthesia due to over- or underdosing increases morbidity rates, such as hypotension and respiratory depression in the case of overdose, and memorization, movement, hypertension, tachycardia, laryngospasm, and bronchospasm in the case of underdosing. Several anesthesia monitoring tools have been introduced to address this issue, such as bispectral analysis (BIS), auditory evoked potential (AEP), q-CON, and entropy monitors; however, these instruments are complicated by accuracy, noise, artifacts, and their correlation with hypnotics.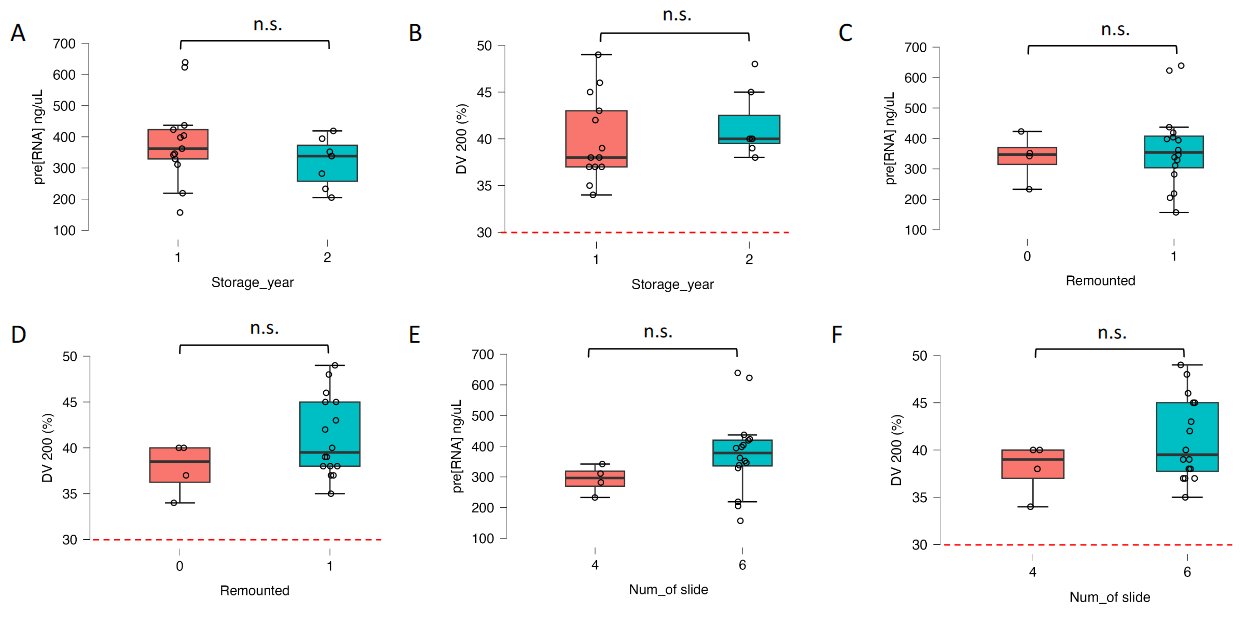 Original Research
Combinatorial effects of metformin and glucose on the immune evasion of breast cancer 4T1 cells
by Pham D., Le H., N., Nguyen A., N., Huynh T., N., Truong C., N., Pham P.

Summary: Metformin is one current medicine used to treat type 2 diabetes. Numerous studies have shown that high metformin concentrations have an anti-cancer effect. Therefore, this study aimed to examine whether combining various metformin and glucose concentrations affects mouse breast cancer cell proliferation, migration, and expression of immune escape-related genes.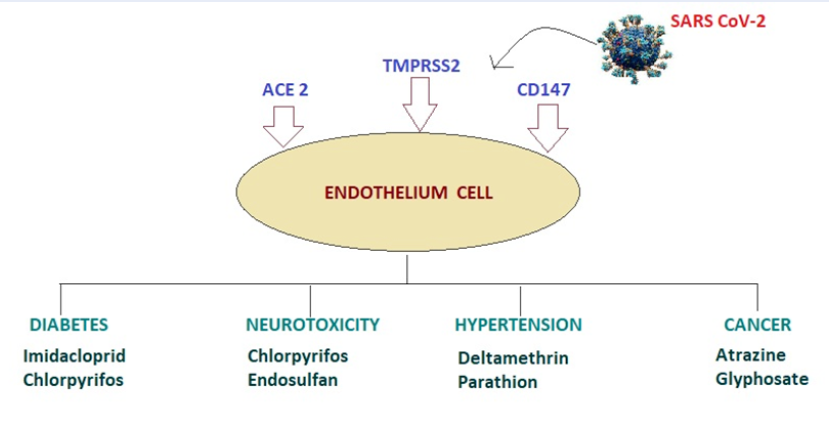 Review
Endocrine-disrupting pesticides and SARS-CoV-2 infection: Role of ACE2, TMPRSS2 and CD147
by Dixit S., Ahsan H., Khan F.

Summary: COVID-19 is a global pandemic caused by severe acute respiratory syndrome (SARS) coronavirus- 2 (SARS-CoV-2). The three main receptors used by SARS-CoV-2 to bind and gain entry into human cells are ACE, TMPRSS2, and CD147. These molecular factors have crucial roles in human metabolism and homeostasis, but the upregulation of these factors causes severe diseases such as myocarditis, prostate cancer, and other endocrine-related cancers. Studies have found that once humans come into contact with SARS-CoV-2, the chances of being affected by such disorders increase; indeed, infection with the virus is associated with increased morbidity and mortality from heart attacks and pulmonary inflammation. Notably, exposure to some pesticides, such as chlorpyrifos, cypermethrin, and imidacloprid, which are identified as potential endocrine disruptors, causes such disorders by interfering with hormonal signaling pathways, such as the insulinglucagon pathway and the thyroid pathway. This review focuses on the potential role of pesticides in exacerbating the comorbidities linked with SARS-CoV-2 and their effect on the molecular factors associated with SARS-CoV-2. Understanding the potential therapeutic implications of this link between SARS-CoV-2 severity and pesticides requires further clinical trials and investigations.
Editors' quote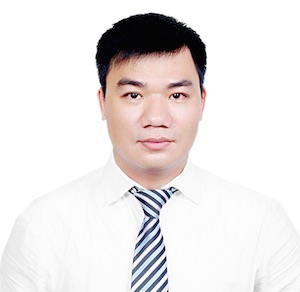 Phuc Van Pham, Editor-in-Chief
Biomedical Science is an important scientific field that directly effects to diagnosis, treatment and prevention of diseases. The journal provides an important avenue of publication in translational aspects of biomedical research and therapy spanning from in vitro to preclinical studies, clinical research and commercialization.
Affiliation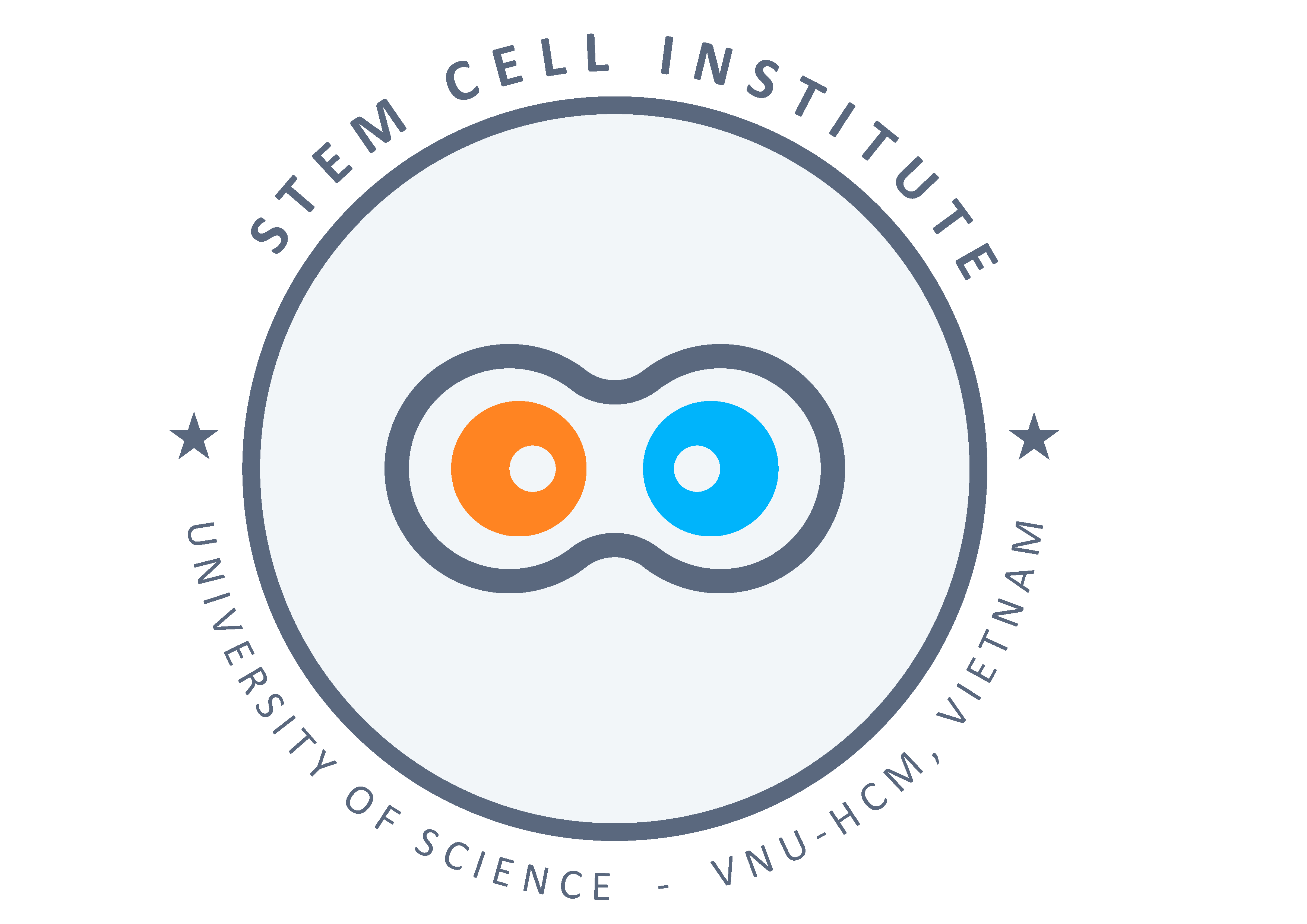 Biomedical Research and Therapy (ISSN 2198-4093) is the official journal of Stem Cell Institute, University of Science, VNUHCM, Ho Chi Minh city, Vietnam.
Why publish with Biomedical Research and Therapy