Updates
2023-08-03
We are pleased to share that Biomedical Research and Therapy (ISSN: 2198-4093) has received its first Impact Factor of 0.8 in the Journal Citation Reports™ (Clarivate) in June 2023. 
Biomedical Research and Therapy continues to be indexed in the Emerging Sources Citation Index (ESCI) within the Web of Science Core Collection. This is the first time that Clarivate has awarded Impact Factors to journals outside of the core flagship indices, SCIE and SSCI, creating greater transparency around the citedness of ESCI-indexed journals. 
More Updates
latest articles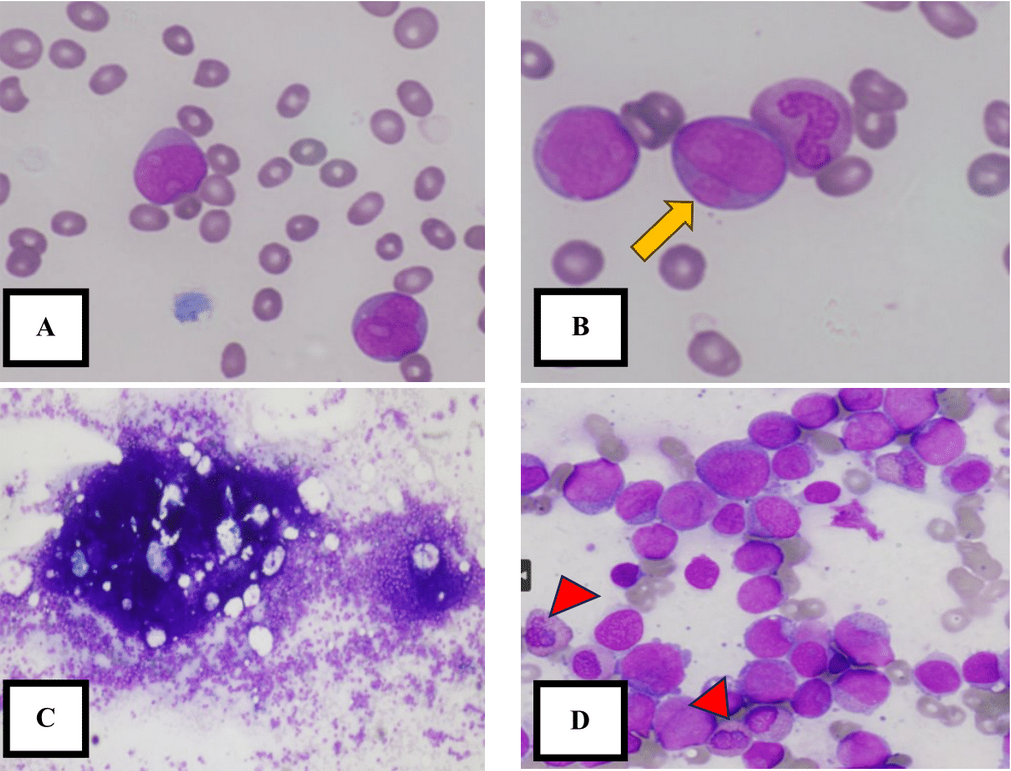 Case report
Acute Myeloid Leukemia with 8:21 Translocation and Aberrant B-Marker Expression
by Saidin N., I., S., Zulkeflee R., H., Abdullah A., H., Hassan M., N., Abdullah M., Akbar N., A., N., Noor N. H. M.

Summary: Acute myeloid leukemia (AML) with t(8;21)(q22;q22) is a frequently encountered subtype of AML with recurrent genetic abnormalities, found in approximately 1–5% of AML cases. Here, we present cases of AML with t(8;21) in elderly patients with aberrant B-marker expression identified at our institution, including their clinical outcomes when treated with hypomethylating agents and BCL-2 inhibitors.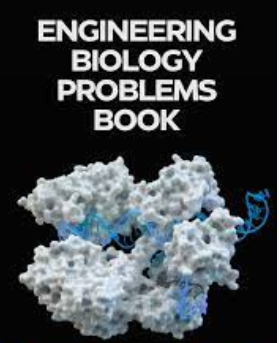 Letter to Editor
The Engineering Biology Problems Book: Bridging the gap between biomedicine and engineering
by Klabukov I.,. Baranovskii D.

Summary: Progress in the biological sciences requires advanced approaches to biological education. The current well-established paradigm rarely uses engineering design to solve biological problems. Engineering biology is a novel science field and academic discipline that focuses on the engineering of living objects using biological techniques. We believe that the integration of engineering components into biological education together with a wide application of engineering methods can provide considerable benefits to the education system. We developed the ``Engineering Biology Problems Book'' to bridge the gap between biology, medicine, and engineering.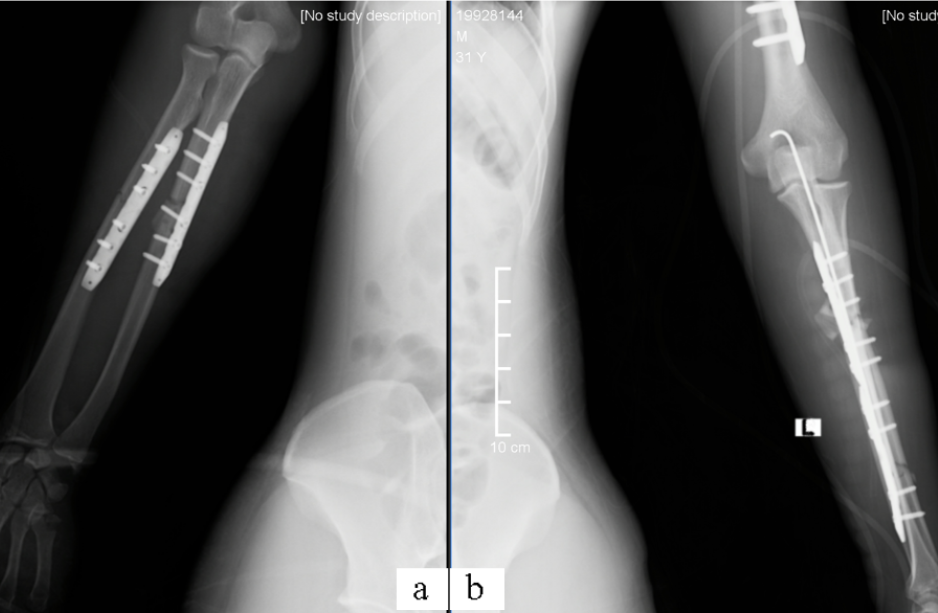 Case report
Case series report: simultaneous internal fixation of multiple fractures
by Vo T., Nguyen T., H., To K., Nguyen L., Nguyen D., Ha D., Ngo V., Doan N., Le Q.

Summary: Polytrauma is often associated with a high mortality rate and requires intensive management. Although several cases of polytrauma have been reported as being related to thoracic or brain injury, there are few reports concerning multiple fractures. We aimed to present a case series report about polytrauma with multiple fractures, highlighting several clinical importance and management strategies.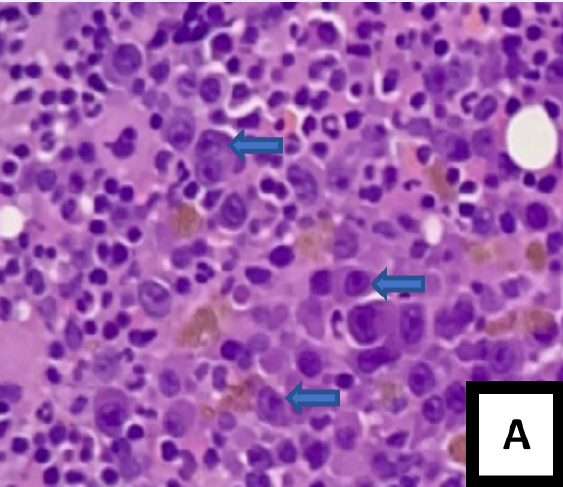 Case report
Plasmablastic transformation of multiple myeloma post-autologous hematopoietic stem cell transplant
by Akbar N., A., N., Hassan M., Iberahim S., Saidin N., I., S., Roslan W., Halim N., A., I., A., Abdullah A., D., Hanafi H., H., W., Shukri N., D., M., Adzahar S.

Summary: The present case report describes the uncommon and adverse plasmablastic transformation of multiple myeloma (MM) following autologous hematopoietic stem cell transplantation. To the best of our knowledge, this is the first case of plasmablastic myeloma (PBM) after an autologous hematopoietic transplant to be reported in Malaysia. A 41-year-old man initially diagnosed with MM IgG kappa reported lower back pain symptoms for a year, along with other associated symptoms. After receiving several lines of chemotherapy, the patient displayed a partial response (PR), and an autologous stem cell transplant (ASCT) was subsequently performed. Two months after the transplant, the patient showed signs of anemia, with a hemoglobin level of 8.0 g/dL. A peripheral blood film revealed the presence of a leucoerythroblastic blood film with normocytic normochromic red blood cells and rouleaux formation but no apparent plasma cells. The main infiltrating cells in the bone marrow aspirate (BMA) and trephine biopsy were plasmablasts with kappa light chain restriction. An increase in serum kappa free light chain (FLC), serum lambda FLC, and a low albumin/globulin (A/G) ratio were observed. In addition, serum protein electrophoresis showed an IgG kappa paraprotein band in the gamma region. Post-ASCT, the disease transformed into PBM, which conferred a poor prognosis on thepatient despite his post-transplant status. This case report highlights the diagnostic challenges of plasmablastic transformation in MM. Diagnosing PBM is thus crucial for the prompt and proper management of affected patients. Another consideration in the present case is whether the transplant procedure itself or the immunopathogenesis that took place after the ASCT resulted in the subsequent transformation into PBM.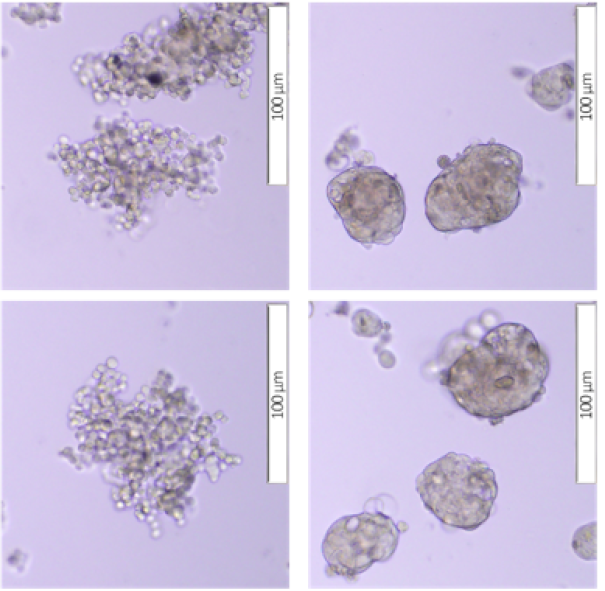 Original Research
Comparison of cancer stem cell enrichment between spheroids derived from single-cell and multicellular aggregate cultures
by Hairuddin O., Yahaya B., Ibahim M., Verakumarasivam A., Choy C., Mazlan M., Rahim N., Dzulkarnain S., M., Mansor S.

Summary: Cancer stem cells (CSCs) represent a distinct group of cells within cancerous tissue that possess the ability to initiate tumorigenesis and exhibit potency, self-renewal, and drug resistance. The study of CSCs often encounters challenges in obtaining these cells of interest or generating a sufficient quantity for downstream analysis. Nevertheless, it is feasible to enrich CSCs in vitro by subjecting them to conditions that stimulate their CSC properties, such as prolonged exposure to drugs or radiation, or by promoting their self-renewal capability through spheroid culture. Spheroids are a specific type of cell culture that organizes cells into a three-dimensional structure, closely mimicking the in vivo environment. These spheroids consist of a heterogeneous cell population, including CSCs or tumor-propagating cells responsible for tumor growth and maintenance. In our study, we cultured spheroids derived from single cells as well as multicellular aggregates to enrich CSCs based on their self-renewal capability and the structural organization provided by the three-dimensional context.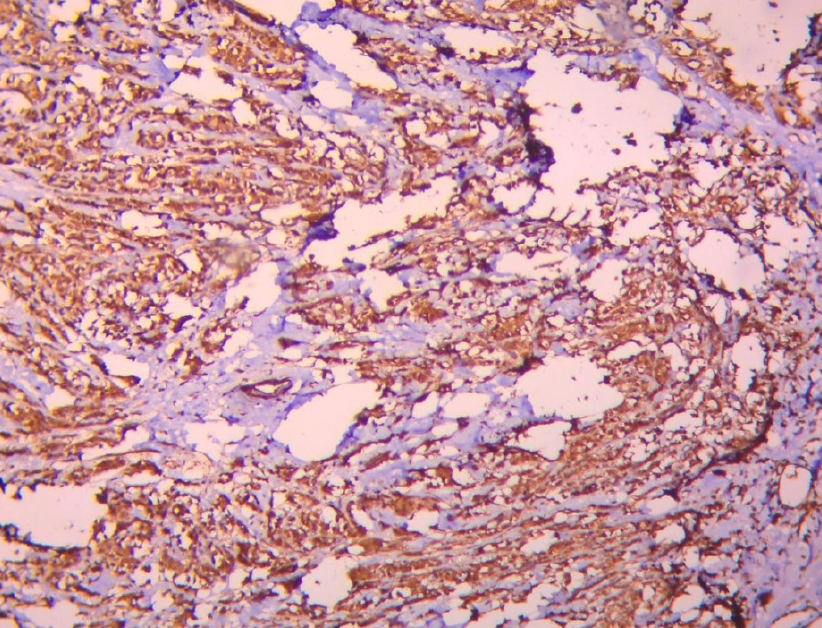 Original Research
Association Between Interleukin 6 Immunohistochemical and Plasma Levels in Invasive Ductal Carcinoma Breast: A Cross-Sectional Study
by Girdhar A., Raju K., Prasad K.

Summary: Breast carcinoma (BC) is one of the most common malignancies in women, affecting 1 in 8.Interleukin 6 (IL6) is a proinflammatory cytokine. The role of IL6 pathways in breast cancer motivated the development of anti-IL6 agents or monoclonal antibodies, which inhibit the IL6/signal transducer and activator of transcription 3 (STAT3) pathway. This study aimed to determine the proportion and intensity of immunohistochemical (IHC) IL6 expression in invasive ductal carcinoma (IDC) breast tissue sections and estimate plasma IL6 levels using an enzyme-linked immunosorbent assay (ELISA) in the same patients to evaluate the association between IHC and plasma IL6 levels.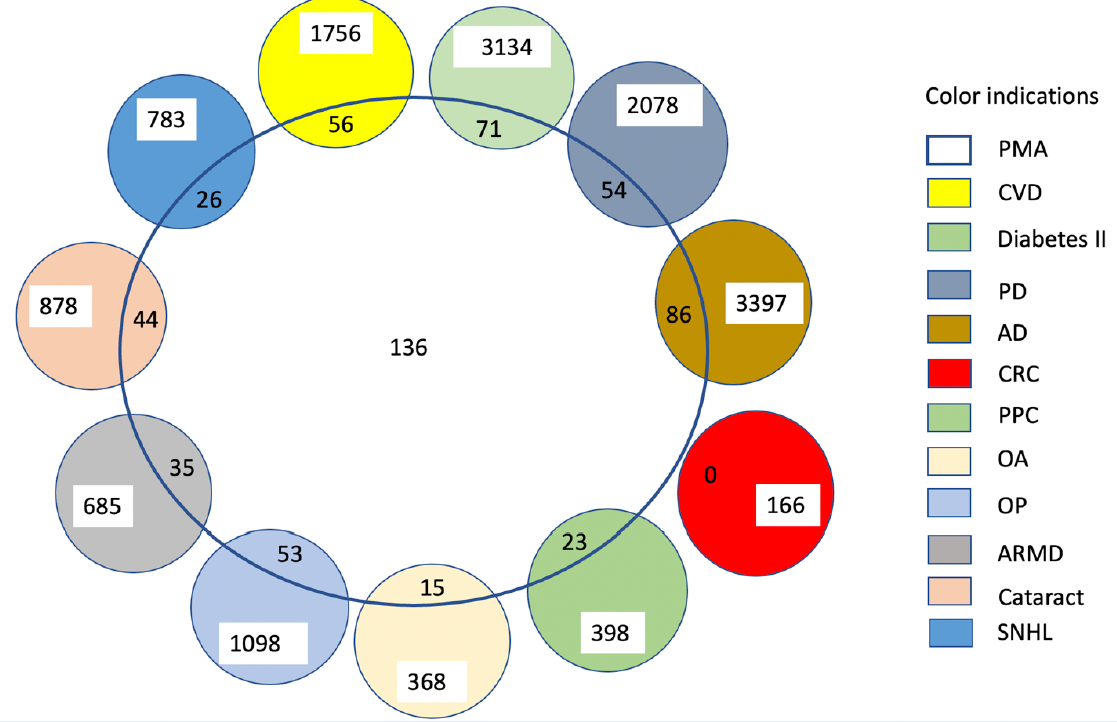 Review
Genes involved in premature aging and their association with age-related diseases: A mini review
by Agraharam G., Girigoswami A., Gowtham P., Girigoswami K.

Summary: Aging is an irreversible biological process observed in living organisms, with each cell demonstrating this mechanism. Age-related decline in cellular integrity due to various endogenous and exogenous factors and mechanisms contributes to several diseases based on the site or location of the decline. Cardiovascular diseases, diabetes, cancer, osteoarthritis, and osteoporosis are some examples of age-related diseases. Reports suggest several premature aging genes contribute to the genetic, pathological, and physiological variations of an organism that is similar to the aging organism and might explain the genes associated with aging. We used the DisGeNET web tool to retrieve genes associated with premature aging. We used the Cytoscape software and STRING online tool for identifying protein-protein networks. We retrieved 136 genes associated with premature aging and compared their association with age-related diseases. Many of these premature agingassociated genes were associated with cardiovascular disease (56), diabetes type II (71), Parkinson's disease (54), Alzheimer's disease (86), prostate cancer progression (23), osteoarthritis (15), osteoporosis (53), age-related macular degeneration (35), cataracts (44), and sensorineural hearing loss (26). This article provides a brief review of some of the genes involved in premature aging.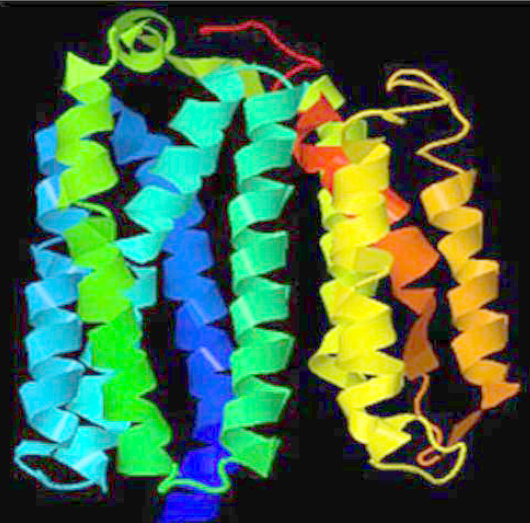 Original Research
Structural genomics and immunoinformatics analyses of non-structural protein 6 (NSP6) and its probable role in autophagy
by Yashvardhini N., Jha D., Khan P., Kumar A., Pranay K.

Summary: Autophagy is a natural cellular mechanism in which cellular components such as long-lived proteins and damaged organelles are degraded in response to starvation by forming autophagosomes. Viruses activate the autophagy process, which generates innate immune protection in the host against infection. While the actual molecular mechanism of this contagious viral infection remains unknown, studies on some other betacoronavirus show that their infection of host cells inhibits the autophagy process, resulting in autophagosome accumulation inside the cells. Non-structural protein 6 (NSP6) is crucial in blocking autophagosomes/autolysosome vesicle formation, which are more numerous and smaller than autophagosomes formed upon starvation. Because of its vital role in autophagy, NSP6 can be used as an effective drug target to combat severe acute respiratory syndrome coronavirus 2 (SARS-CoV-2) infections. Therefore, this study aims to detect the mutations in the NSP6 of Indian isolates compared to Wuhan-type isolates. The NSP6 protein of Indiantype SARS-CoV-2 isolates contained 654 point mutations. Furthermore, secondary structure, energy change upon mutation, physicochemical properties, and hydropathy index of wild and mutated proteins were compared, clearly showing that mutations altered NSP6 stability. An immunoinformatics approach was also attempted to identify the B-cell and interferon (IFN)-inducing epitopes for using NSP6 as a probable vaccine candidate. Therefore, this study explored an important drug target (NSP6) essential for autophagy and assembly of coronavirus replicase proteins.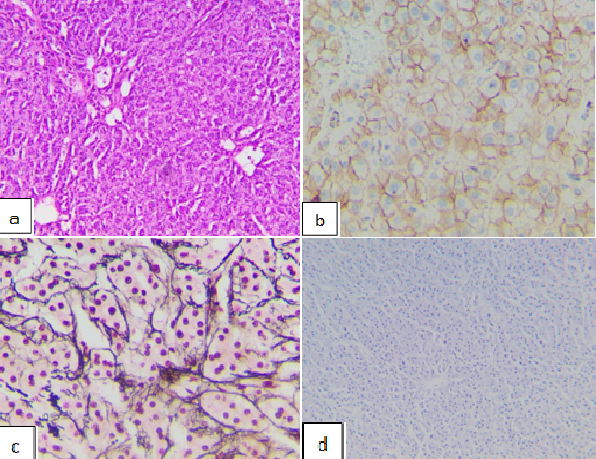 Case report
Hepatocellular adenoma in a child: a case report
by Khai T., Phuong T., Hung P., Huy L., Khanh N.

Summary: Hepatocellular adenoma (HCA) is a rare noninvasive adenoma of the liver, occasionally observed in childbearing-aged women who use contraceptive pills (85% of which contain steroids) and is infrequent in children. HCA can cause several complications such as hemorrhage (20–25%) or proceed to malignancy (4–10%), especially when the tumor size is greater than 5 cm. The clinical manifestation of HCA is variable, from asymptomatic to tumor rupture. Most cases admitted to hospitals are due to mild atypical abdominal discomfort. HCA is classified into four types, based on molecular behavior, HNF-1a inactive, b -catenin activated, inflammatory HCA, and unclassified HCA. Among them, the b -catenin activated subgroup carries the highest risk of hemorrhage and malignant transformation.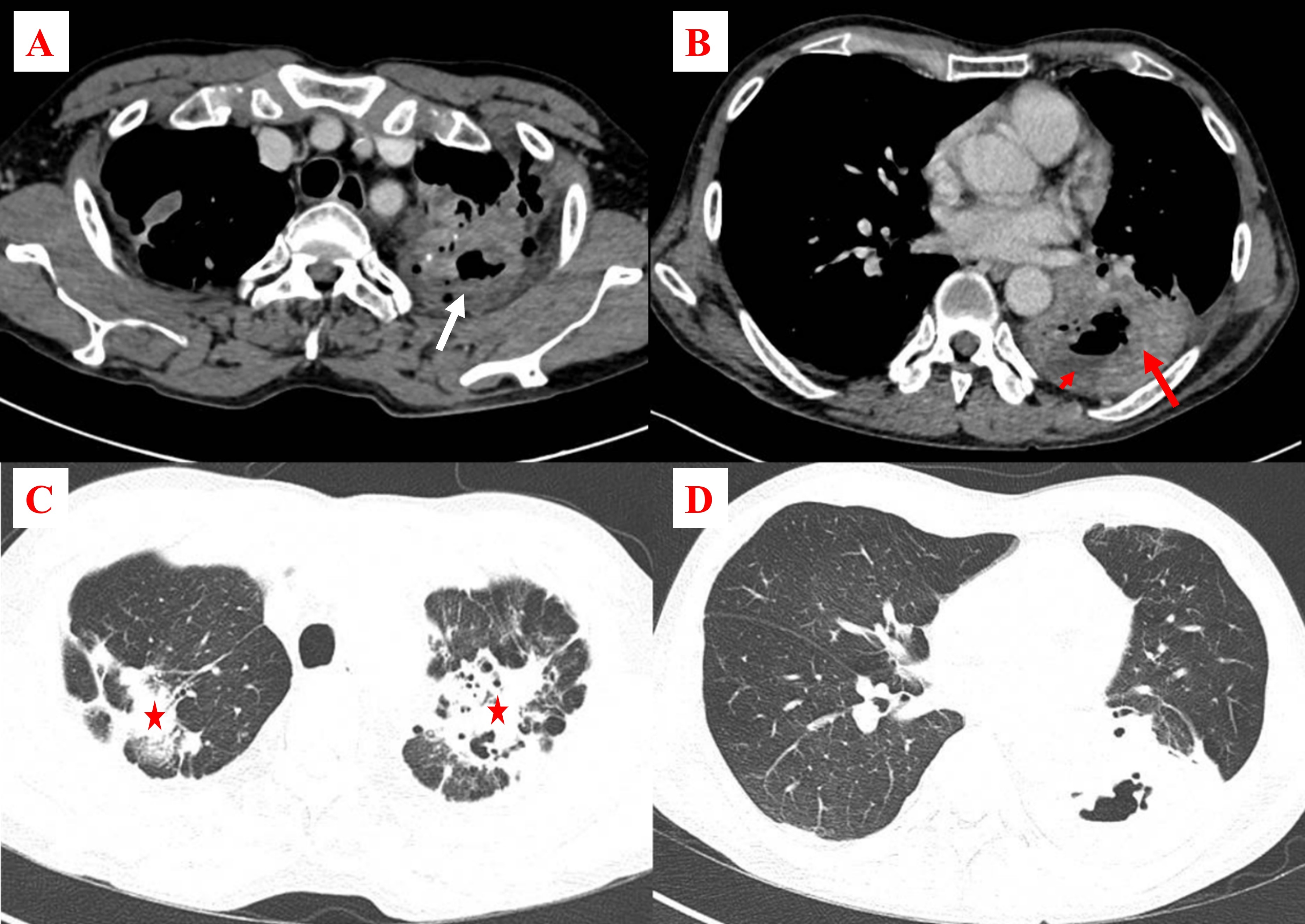 Case report
Cavitary lesion from pulmonary nocardiosis in non-immunocompromised patients with chronic lung disease: A report of three cases
by Nguyen-Dang K., Le-Thuong V., Nguyen-Ho L., Tran-Ngoc N.

Summary: Pulmonary nocardiosis commonly presents with respiratory symptoms resembling those observed in community-acquired pneumonia caused by other agents. Nocardia was previously considered to primarily affect immunocompromised populations, particularly transplant patients. However, recent studies have indicated a rise in the incidence of pulmonary nocardiosis among non-immunocompromised patients. In this report, we present the cases of three nonimmunocompromised patients with pulmonary nocardiosis with a subacute clinical presentation who showed cavitation on chest computed tomography. Our reports emphasize the potential diagnostic clues documented in the literature that may help pulmonary nocardiosis diagnostic investigations. The development of a high index of suspicion for pulmonary nocardiosis remains crucial.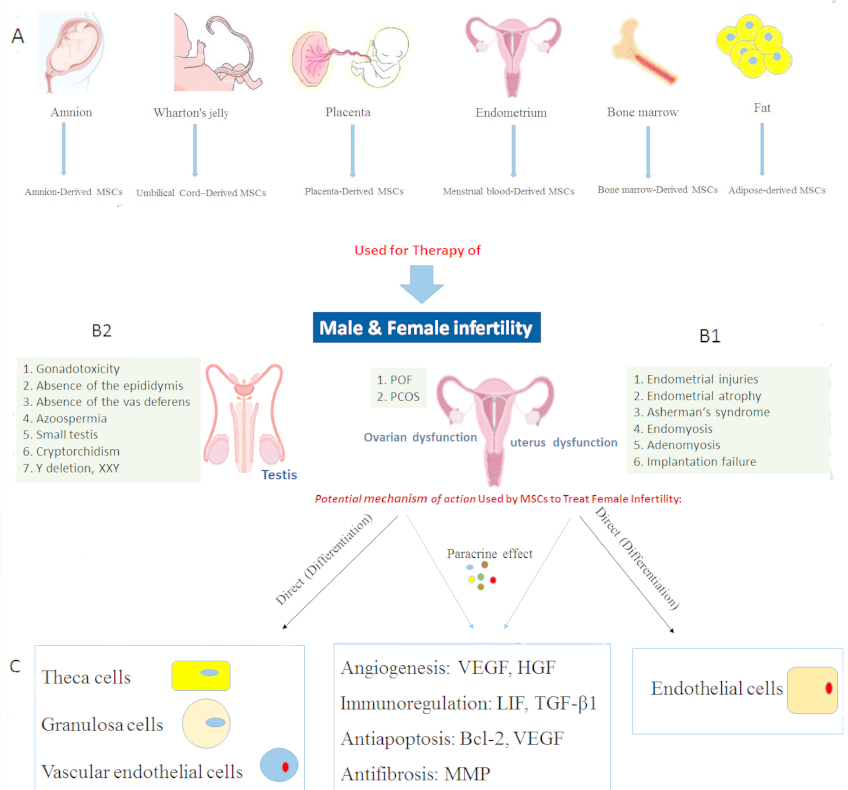 Review
Mesenchymal stem cell transplantation for infertility treatment: A review
by Mirfakhraie R., Lasemi M., Mehravar M., Halvachi D., Salimi M., Roshandel E.

Summary: Infertility is a global disorder is resulted from factors related to men or women and affects not only the individual, but also the family and society. Recently, stem cell-based therapy, known as regenerative medicine, uses stem cells or their derivatives to treat diseases, promising new ways to treat infertility. Several in vitro studies as well as studies on animal models, confirm the role of Mesenchymal stem cells (MSC), a kind of multipotent stem cells, in the recovery of folliculogenesis and spermatogenesis. MSCs play the role of therapeutic effect in infertility from two basic aspects including regenerative medicin through differentiation and paracrine pathway via participating in cell homing, immune regulation, and the secretion of active factors and exosomes. Furthermore, there are fewer ethical concerns about using MSCs compared to other source of stem cells like embryonic stem cells. Here we discuss therapeutic approaches of different sources of MSC to restore fertility, then the basic aspects related to their paracrine effects will be described in detail. Finally, methods of MSCs delivery in clinical trials for treatment of infertility-related disorders will be mentioned. But before all these, first we will talk about pros and cons of MSC therapy.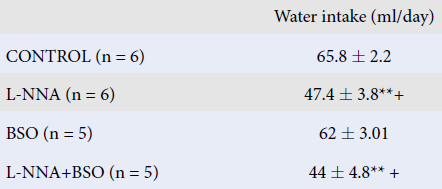 Original Research
An analysis of the impact of buthionine sulfoximine and N-nitro-L-arginine on blood pressure
by Gungor B., Akdur S., Silan C., Coskun O., Aksulu H. E.

Summary: The presence of weaknesses in the efficacy of endogenous natriuretic and vasodilator agents plays a significant role in developing high blood pressure. It is often suggested that oxidative stress is critical in developing hypertension due to nitric oxide synthase (NOS) inhibition. This study aimed to investigate the intrarenal dopaminergic system activities, involvement of oxidative stress, and blood pressure changes resulting from NOS inhibition with N-nitro-L-arginine (L-NNA) and/or L-buthionine sulfoximine (BSO).
Editors' quote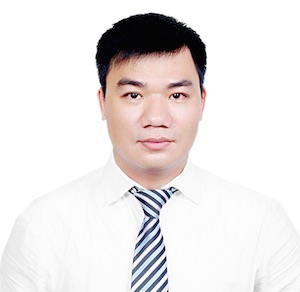 Phuc Van Pham, Editor-in-Chief
Biomedical Science is an important scientific field that directly effects to diagnosis, treatment and prevention of diseases. The journal provides an important avenue of publication in translational aspects of biomedical research and therapy spanning from in vitro to preclinical studies, clinical research and commercialization.
Affiliation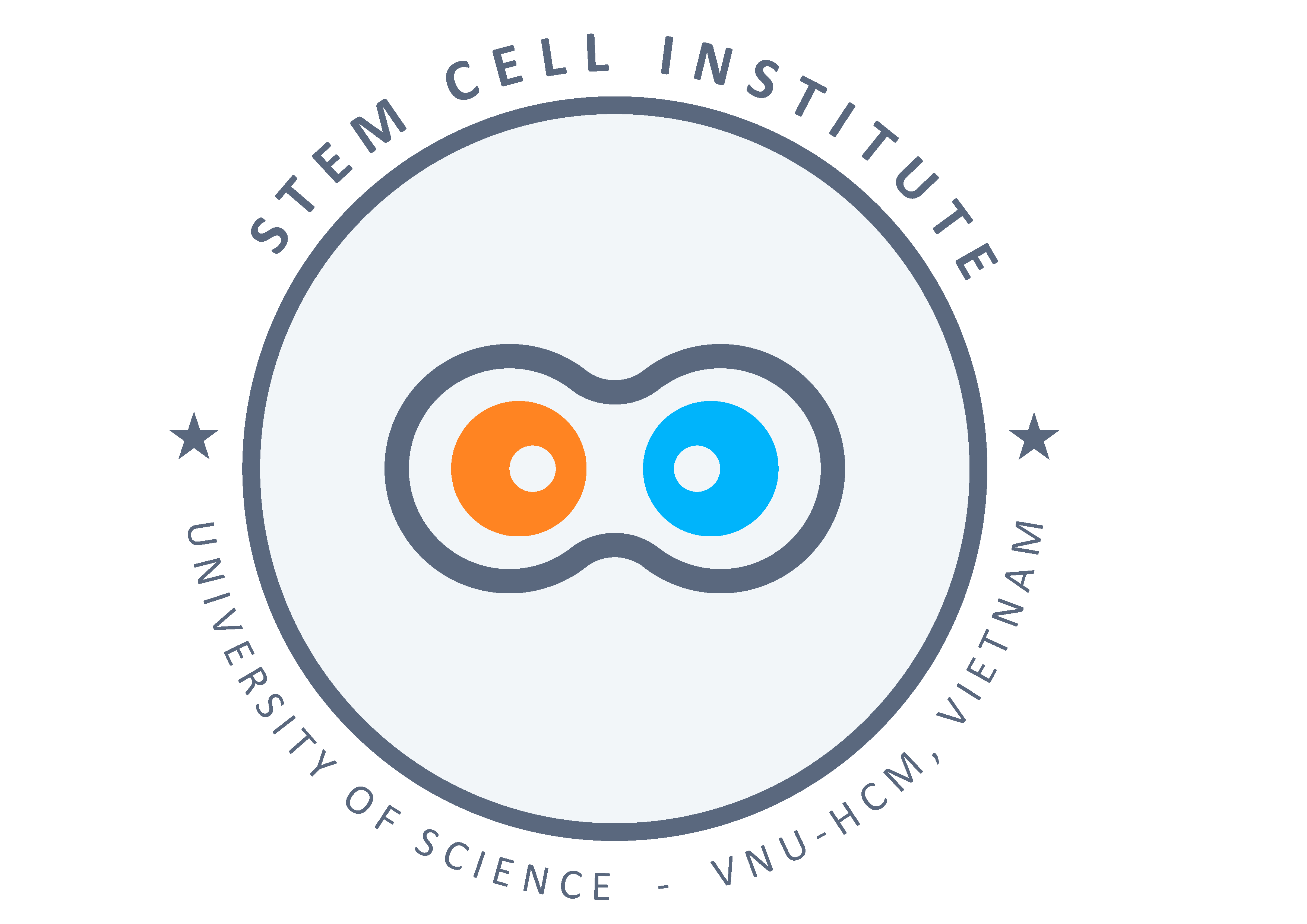 Biomedical Research and Therapy (ISSN 2198-4093) is the official journal of Stem Cell Institute, University of Science, VNUHCM, Ho Chi Minh city, Vietnam.
Why publish with Biomedical Research and Therapy