latest articles
Case report
Successful treatment of pelvic venous incompetence by a single-stage combined laparoscopic intervention: A case report
by Semendyaev A., Stupin D., Darenskaya M., Kolesnikov S., Pesterev K., Kolesnikova L.

Summary: Pelvic venous incompetence (PVI) is the most common chronic pathology, mainly affecting women of different ages. Its characteristic signs include pelvic venous fullness syndrome and chronic pelvic pain, contributing to temporary disability and impaired reproductive function. While there are known surgical treatment methods for pelvic pain in PVI, they have numerous complications.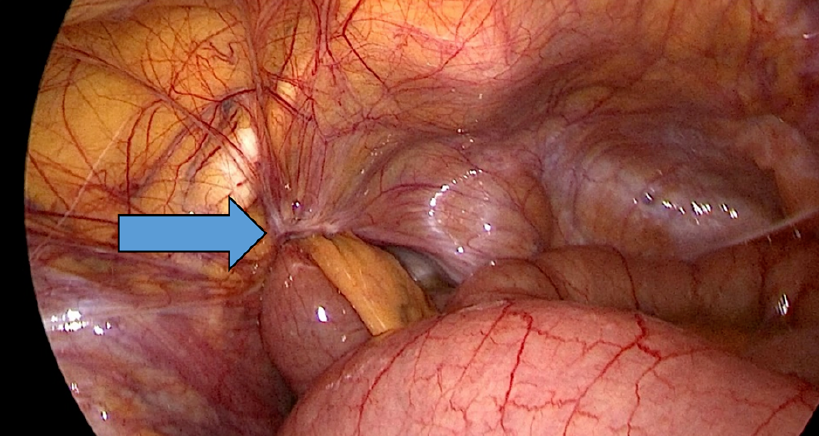 Case report
Strangulated obturator hernia in a COVID-19 patient: a rare case presentation and the role of computed tomography in diagnosis
by Dung T., Anh N., Duc N.

Summary: Obturator hernia is a rare cause of acute abdomen resulting from a protrusion of intra-abdominal contents through the obturator foramen in the pelvis. Obturator hernia is often seen in older adults, emaciated individuals, and chronically ill women. The preoperative diagnosis of obturator hernia is frequently delayed because its nonspecific signs and symptoms complicate the diagnostic process, leading to high mortality rates. The most common clinical presentation of obturator hernia is intestinal obstruction with nausea, vomiting, and abdominal pain. Symptoms caused by the compression and irritation of the obturator nerve within the canal are less common. Open or laparoscopic surgery is the only available treatment; it allows abdominal cavity exploration and hernia reduction. The widespread and increasing use of computed tomography has played an important role in diagnosing conditions. Here, we present the case of a 90-year-old woman diagnosed with strangulated obturator hernia and coronavirus disease 2019 (COVID-19) who underwent emergency surgery at Hanoi Medical University Hospital. We emphasize the role of computed tomography in establishing a prompt preoperative diagnosis and planning an appropriate surgical intervention for this rare condition.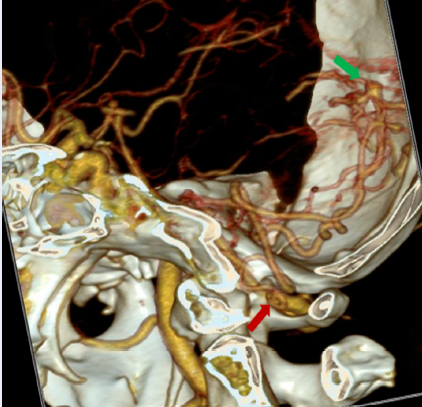 Case report
Treatment of arteriovenous malformations associated with ruptured intracranial aneurysm
by Thang L., Cuong T., Nhat Huy N.,-D., Giang N., Hung N., Dang N., Diem T., Tinh N., Duc N.

Summary: Spontaneous subarachnoid hemorrhage (SAH) is a specific characteristic of aneurysmal rupture. SAH coexisting with arteriovenous malformations is challenging to treat because the patient status at admission is severe and the therapeutic approach is multidisciplinary: endovascular treatment, cerebral fluid drainage, and decompressive craniectomy. We report a clinical case successfully treated for cerebellar hemorrhage due to a ruptured aneurysm with arteriovenous malformations. A 65-year-old woman was admitted to Can Tho SIS General Hospital within six hours of stroke onset. She experienced loss of consciousness, aphasia, and high blood pressure. Non-contrast computed tomography showed a diffused SAH in both cerebellum hemispheres, Sylvian fissure, intraventricular hemorrhage, and non-communicating hydrocephalus. Her medical history included uncontrolled hypertension. The patient underwent multidisciplinary treatment for hydrocephalus, cerebellar edema, and embolization to control recurrent ruptured arteriovenous malformations. She recovered well and was discharged on day 30 with a Modified Rankin Scale score of 1.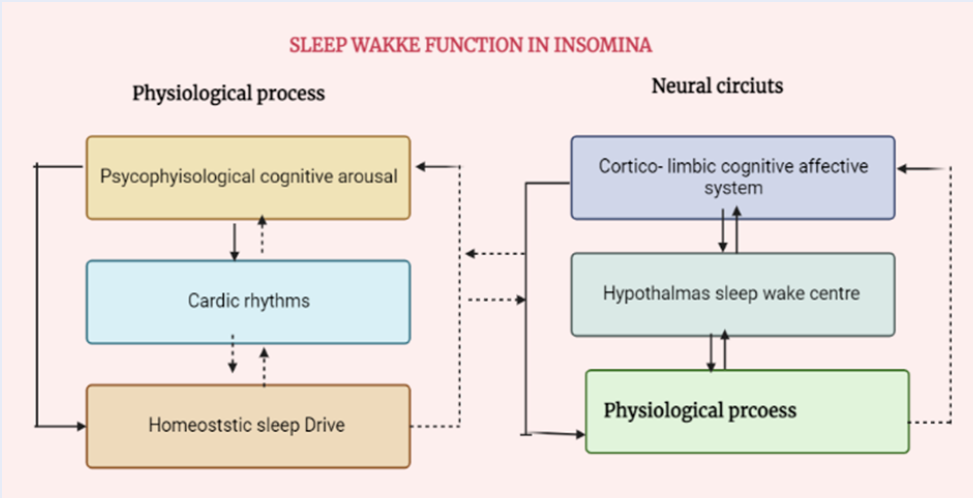 Review
Insomnia: Recent Advances in Genetic Aspects and Therapies
by Riasat M., Afzal A., Khawar M., Hamid S., Habiba U., Shahzaman S., Shahid N., Naseem R.

Summary: Insomnia has a significant global incidence rate. Previous observational studies, general practitioner surveys, and medical trials suggest that a variety of patient and physician factors are associated with this, including low patient reporting of insomnia, limited healthcare professional training, office-based time constraints, and misconceptions about the seriousness of insomnia, treatment benefits, and the risks associated with hypnotic use. Here, we discuss the recently studied genetic aspects of insomnia pathogenesis and the orexin system and acupuncture as potential therapeutic strategies.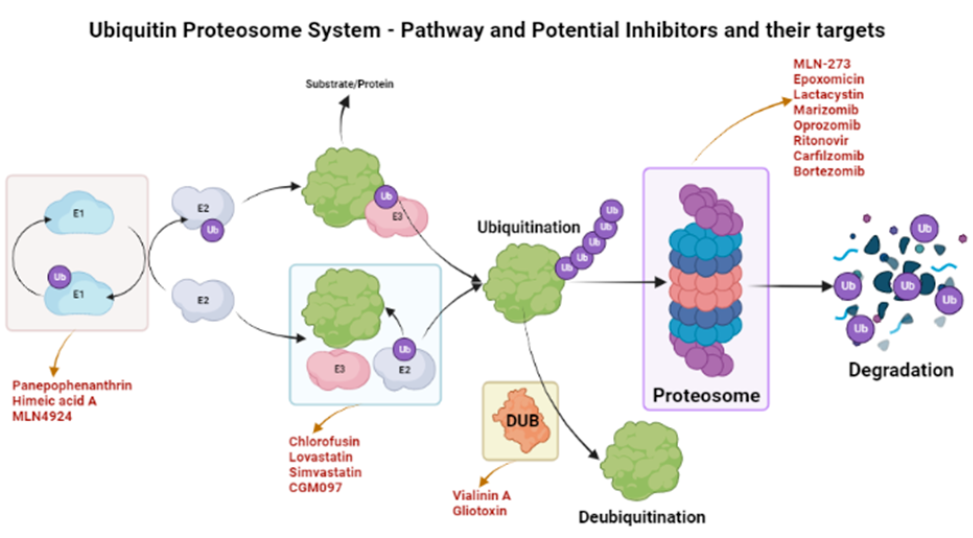 Review
Therapeutic Potential of Microbial Metabolites: New Insights and Perspectives
by Hashmi M., A., Khawar M., Naseem R., Afzal A., Shahid N., Abbasi M., Sheikh N., Afzal N., Mukhtar M., Shahzaman S., Hamid S., Habiba U., Farooq A., Ashraf M., Mehmood R., Idnan M.

Summary: Microbes release important metabolites that regulate various physiological activities inside and outside of organisms. The human gastrointestinal tract is a reservoir of microbes that play important regulatory roles in modulating the immune system and numerous other physiological functions. Thus, there is substantial interest in these microbial products and their clinical significance. These microbial metabolites have shown promise as therapies for cancer, inflammation, neurological disorders, and many other diseases. Here, we discuss microbial metabolites with substantial therapeutic potential, including proteasome inhibitors, therapeutic enzymes, bacteriocins, polyamines, and flavonoids.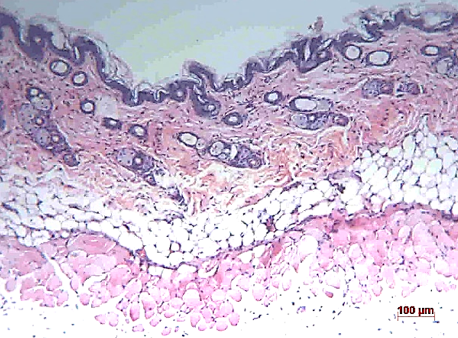 Original Research
Macerated Boesenbergia pandurata extract protects skin against UVB-induced aging: a preclinical randomized controlled trial
by Do N., Nguyen S., Vo P., Truong T., Pham P.

Summary: The natural process of aging has an impact on people's quality of life. The skin is among the body parts that age the fastest and is affected by both endogenous and external influences. Therefore, it is necessary to study the capacity of various natural extracts to protect against skin aging. This study aimed to evaluate the protective effects of Boesenbergia pandurata extract (BPE) against UVB-induced skin aging in a murine model.
Original Research
Association of SIRT1 with metabolic parameters and aging rate
by Kolesnikova O., Zaprovalna O., Radchenko A., Bondar T.

Summary: SIRT1 has attracted great interest due to its role as a regulator of longevity, and its therapeutic potential for the prevention and treatment of aging and age-related comorbidities. However, the mechanisms by which SIRT1 influences the course of aging remain unknown.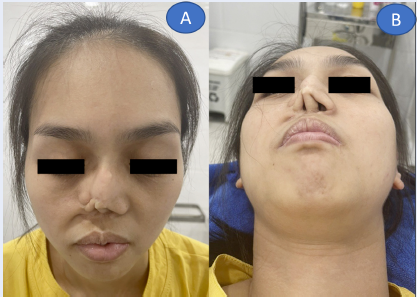 Case report
A Unique Case of Modifying an Old Extended Spreader Costal Graft into a Supportive Structure in a Nasal Alar Reconstructive Surgery – A Case Report
by Hiep N., Dung L., Tien P., Tuan V., Nguyen T., Phat N., Trang L., Minh L., Ha L.

Summary: A ten-year-old reconstruction surgery of a total nasal dorsum defect on the right nose involves a medial arm flap and self-rib cartilage, complicated into fibrous tissue retraction, which caused nostril narrowing and asymmetry. This complication was corrected using a combination of a nasolabial flap for a skin coverage and a modified, old rib cartilage graft to create a supportive rim for the newly reconstructive right nasal ala. There is controversy about the advantage of auricular cartilage versus costal cartilage with a gap in academic studies. However, in this case, costal cartilage has shown significant benefits that helped patients to gain the best functional and aesthetic results. In addition, the modification of an old nasal graft for another function is a unique spotlight in our case. Therefore, we report a case about using an old nasal graft for an alternative function, as well as the observed results from the first-stage of this procedure.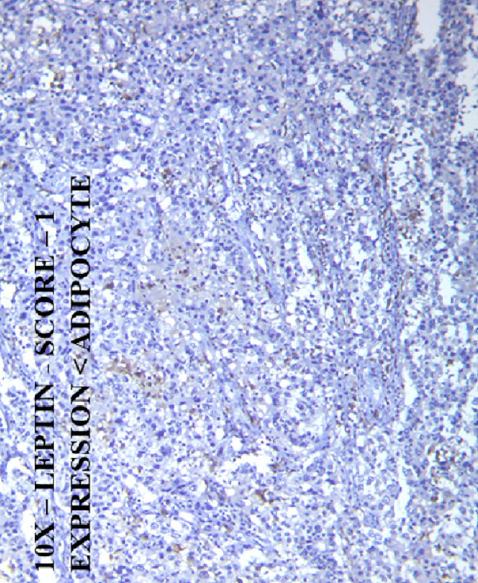 Original Research
Association of Immunohistochemistry Leptin Expression with Plasma ELISA Leptin Levels in Invasive Breast Ductal Carcinoma: A Cross-Sectional Study
by Yeduguri J., Raju K., Nadipanna S.

Summary: Breast cancer is a leading cause of cancer-related deaths in women globally. Various markers have been identified in breast cancer tissue, including estrogen receptors, progesterone receptors, human epidermal growth factor receptor 2, Ki67, and adipokine. The most crucial mediator in the relationship between obesity and breast cancer is leptin, which encourages the initiation, development, growth, and spread of tumors. Breast cancer development and progression are significantly influenced by leptin, which is present in both blood and tissue. This study aimed to evaluate the association between leptin immunohistochemistry (IHC) expression in tissue sections and leptin plasma levels by enzyme-linked immunosorbent assay (ELISA) in invasive ductal breast carcinomas and correlate this with clinicopathological parameters.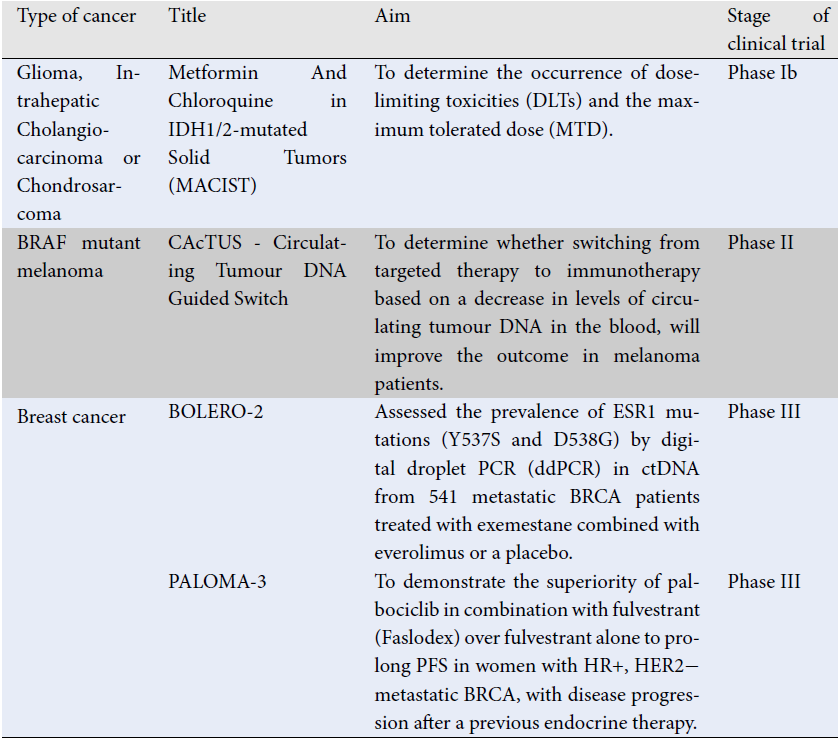 Review
Clinical Application of Liquid Biopsy-Based Circulating Tumor DNA for Follow-Up Care in Breast Cancer Management: Lessons from Other Solid Cancers
by Ramli R., Muhamad N., Ibrahim M.

Summary: Early detection of relapse following successful curative-intent breast cancer surgery is an essential strategy for survival. Unfortunately, conventional screening via radiological imaging and tissue biopsies may be confounded by tumor size. Moreover, tissue biopsy is comparably invasive, clinically challenging, and predisposes medical and mental health complications. The use of liquid biopsies for postoperative screening in breast cancer survivors has been explored as a safer and easier alternative. The increasing popularity of the minimally invasive approach is due to its simplicity in accessing and obtaining the analyte and its lower associated costs. Using circulating tumor DNA (ctDNA) as a novel marker, the method enables real-time monitoring of disease-free survival and detection of potential cancer recurrence through cancer-specific alterations in ctDNA release from cancer cells and its short half-life. The promising clinical applications of ctDNA have fueled interest in developing new biomarkers with superior sensitivity for earlier detection of cancer recurrence, leading to the improved efficacy and efficiency of treatments and management. However, establishing this less invasive screening tool remains a challenge. In this review, we discuss the state-of-the-art in ctDNA-based liquid biopsies with a focus on the recent progress, challenges, and future directions of this technique for clinical applications in the follow-up care of breast cancer survivors.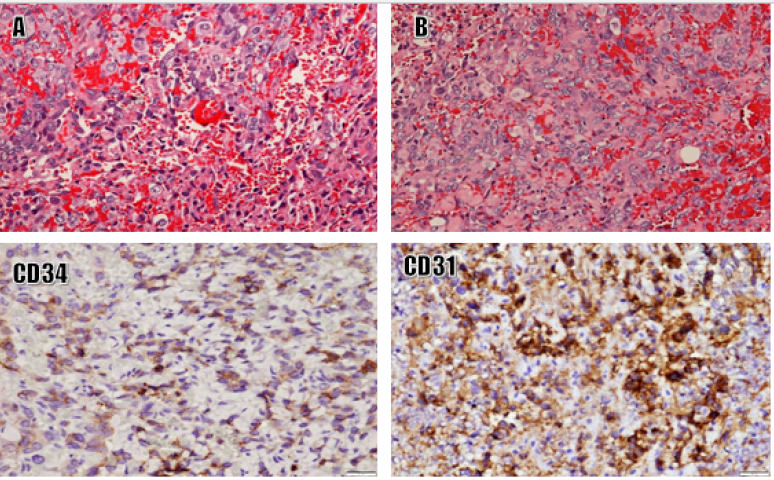 Case report
Case series of rare primary cardiac sarcomas: A challenging histopathological diagnosis
by Hung N., Nam T., Huu N., Thanh N., Minh T., Nga N., Nam N., Chuong T., Khuy D., Luan D., Mai H.

Summary: Primary cardiac sarcomas are rare and histologically diverse, with single tumors able to demonstrate histological heterogeneity. Consequently, they are often misdiagnosed as other common cardiac tumors, such as cardiac myxoma or other metastatic malignancies. Incorrect diagnoses can result in incomplete surgeries, inadequate treatment regimens, and early recurrence. In our experience, based on the diverse histological and cytological characteristics of these tumors, immunostaining panels should be used early on to differentiate the exact tumor type. SMA, CD31, myogenin, ERG, and SOX10 panels are used to identify spindle-shaped or polymorphic cell patterns, while CK, LCA, S100, and desmin panels are used for round and monomorphic cell patterns. Using these panels can help identify the histological type of primary cardiac sarcomas, which is normally a challenge for pathologists.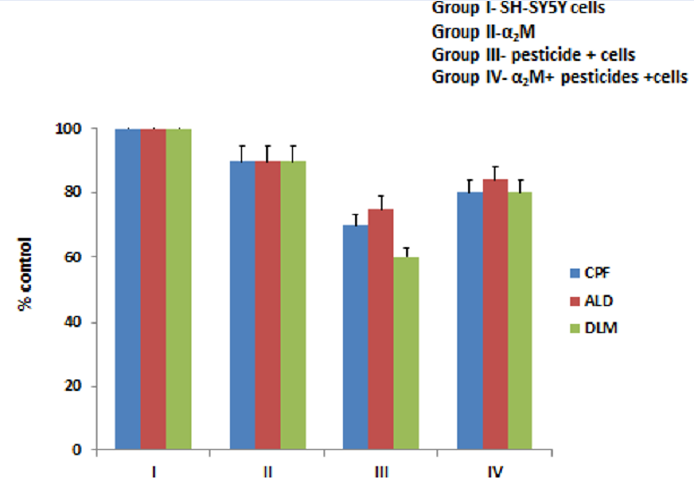 Original Research
Cytoprotective effect of alpha-2-macroglobulin against pesticide-induced generation of ROS in neuronal SH-SY5Y cells
by Dixit S., Ahsan H., Khan F.

Summary: Many clinical studies have demonstrated that continuous exposure to pesticides, especially organophosphates and pyrethroids, causes toxicities such as carcinogenicity and neurotoxicity that lead to disorders such as diabetes, lung cancer, and neurodegenerative diseases. The mechanism underlying pesticide-induced neurotoxicity involves the production of ROS, which causes neuronal injury through oxidative stress.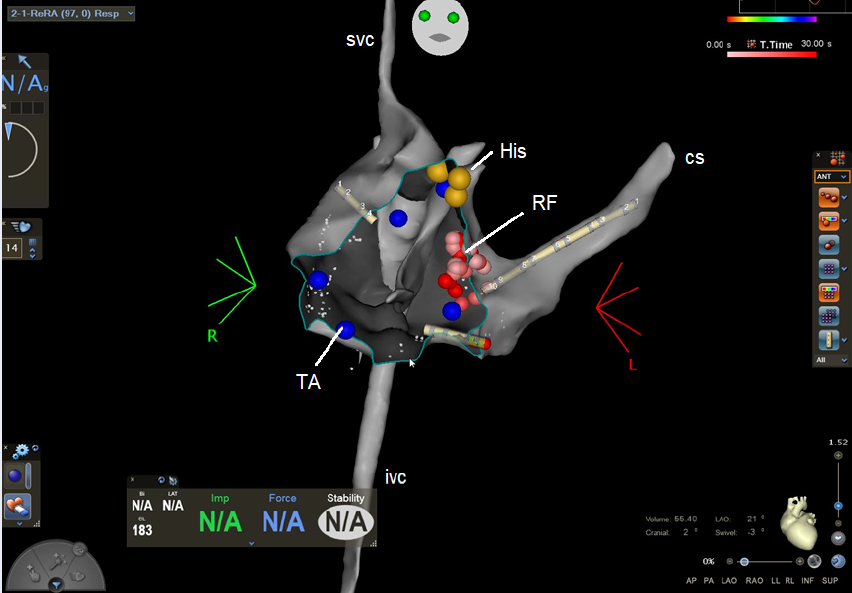 Case report
Junctional ectopic tachycardia as an AVNRT catheter ablation complication in children
by Cismaru G., Simu G., Puiu M., Gusetu G., Pop D., Zdrenghea D., Rosu R.

Summary: Junctional ectopic tachycardia (JET) occurs postoperatively or after catheter ablation in the region of Koch's triangle. The post-ablation incidence of JET reported in the medical literature is very low. We report the case of a 13-year-old female patient who underwent catheter ablation of the slow pathway for atrioventricular node reentrant tachycardia and subsequently developed JET. An accelerated automatic ectopic focus was found in the atrioventricular junction area due to radiofrequency applications. Treatment with metoprolol, ivabradine, propafenone, and amiodarone was ineffective in stopping the arrhythmia. However, JET resolved within 30 days without other antiarrhythmic drugs.
Editors' quote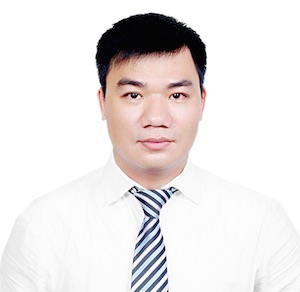 Phuc Van Pham, Editor-in-Chief
Biomedical Science is an important scientific field that directly effects to diagnosis, treatment and prevention of diseases. The journal provides an important avenue of publication in translational aspects of biomedical research and therapy spanning from in vitro to preclinical studies, clinical research and commercialization.
Affiliation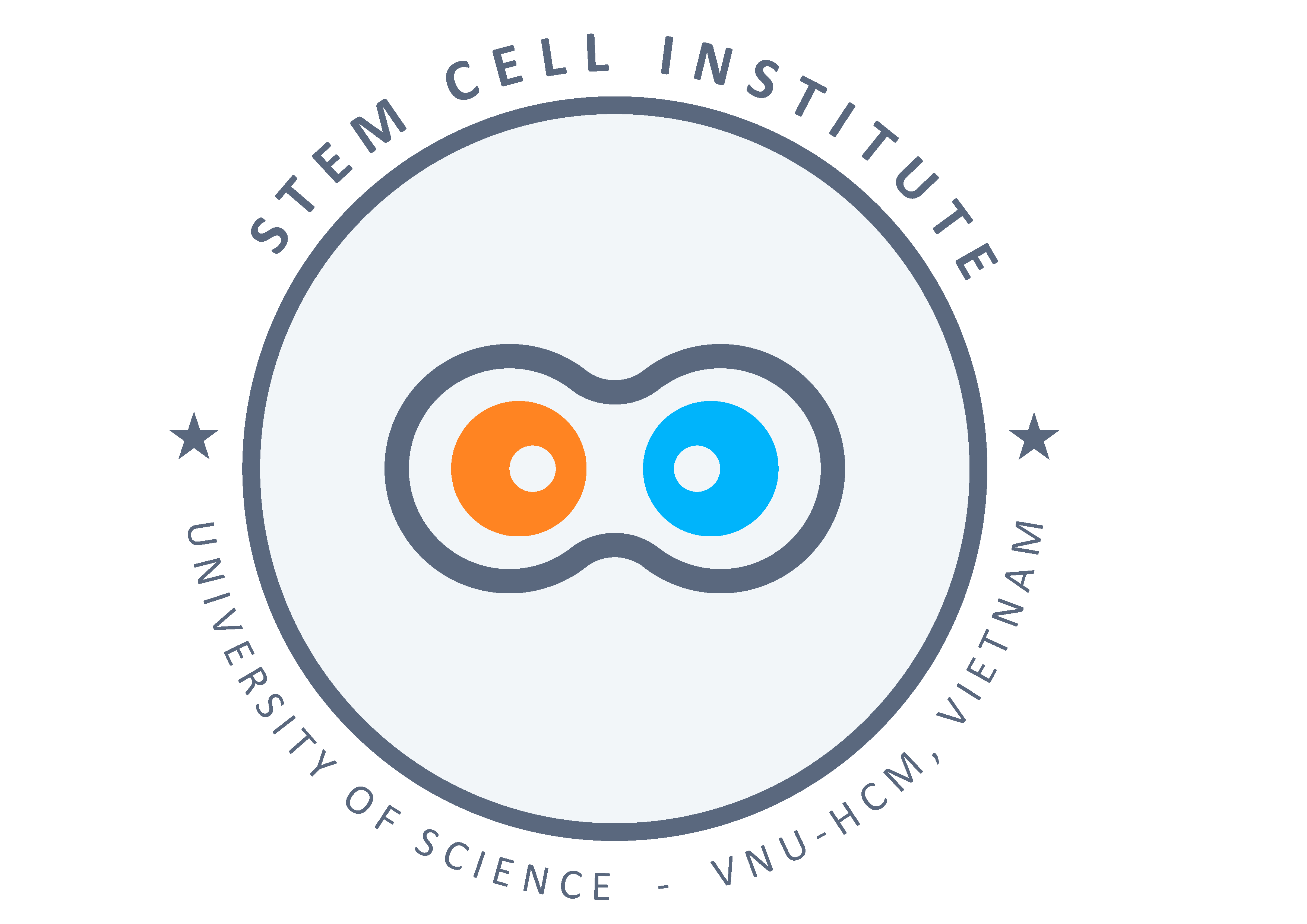 Biomedical Research and Therapy (ISSN 2198-4093) is the official journal of Stem Cell Institute, University of Science, VNUHCM, Ho Chi Minh city, Vietnam.
Why publish with Biomedical Research and Therapy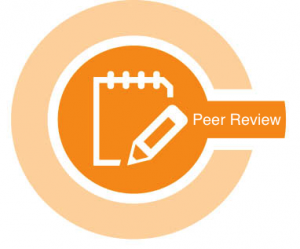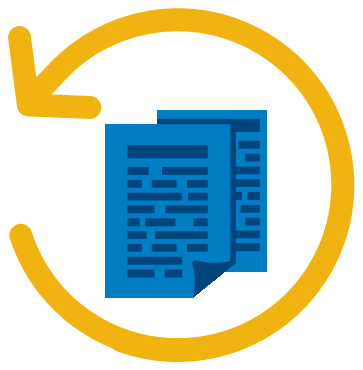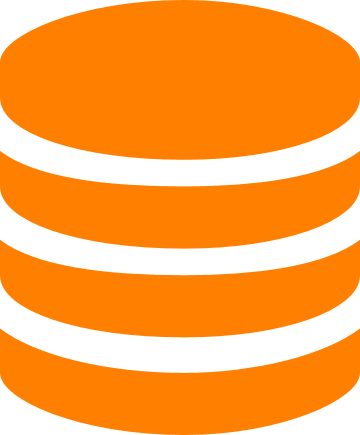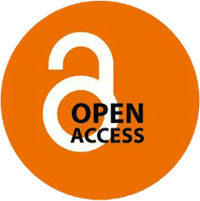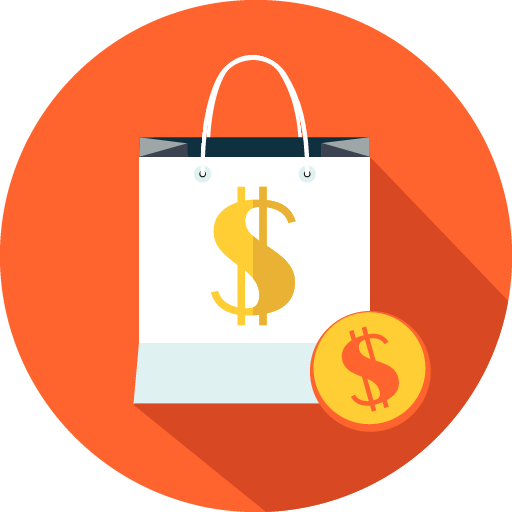 Updates
2021-09-07
Biomedical Research and Therapy seeks applications from enthusiastic researchers and scholars who can oversee and maintain the editorial direction of the journal to ensure a steady flow of engaging and thought-provoking original research publications.
More Updates